Boardroom-1600x620-2-1600x620
Atlas Group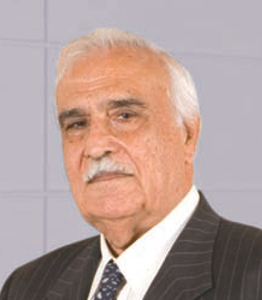 The foundation of the Atlas Group was laid in 1962 with the establishment of Shirazi Investments (Pvt) Limited with a capital of half a million rupees.
Mr. Yusuf H. Shirazi is the founder of Atlas Group.
Today Atlas is a diversified group dealing in engineering, power generation, financial services and trading. It consists of sixteen companies out of which four are quoted on the Stock Exchanges in Pakistan. Atlas shareholders equity and assets stand over a billion US dollars; annual sales nearing 2 billion US dollars and personnel strength close to 10,000.
Corporate Office:
2nd Floor, Federation House, Sharae Firdousi,
Main Clifton, Karachi-75600.
UAN : (92-21) 111-745-745
PABX : (92-21) 35369471-4
Fax: (92-21) 35879693
Email: info@atlas.com.pk
Web: www.atlas.com.pk
Atlas Group includes the following companies: